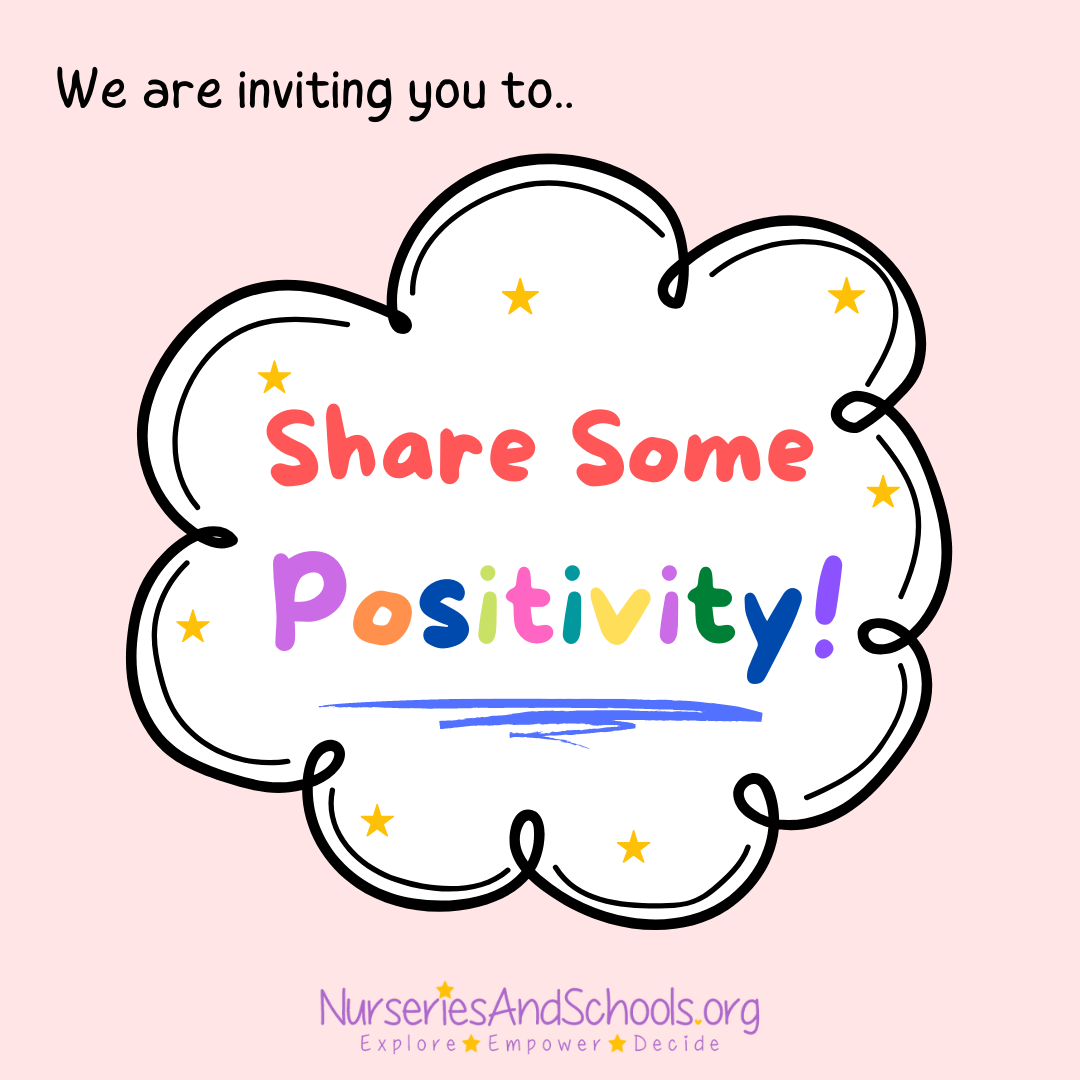 Share Some Positivity
This month, we are inviting you to share your funniest, most random memory from working in early years education or with children of any age. 

The best way to multiply your happiness is by sharing it with others, which is exactly what we hope to do!
❤️
So go on, add your memory in the comments box below to make someone smile today. 
We can't wait to hear from you!  
😃

Event by: Nurseriesandschools.org
Start date: 17-May-2021
End date: 17-Jul-2021
Registration Required: No
Is Variable Event: No
Is Free Event: Yes
Website:
Email: events@nurseriesandschools.org
Venue:
Address:
City:
Postcode:
Recent comment
Sonia
I love everything about early years education but the best thing, I would say is.. children's laughter, excitement and curiosity during the activities and those hundreds of why and how questions? lol.

27-May-2021
Submit your comment